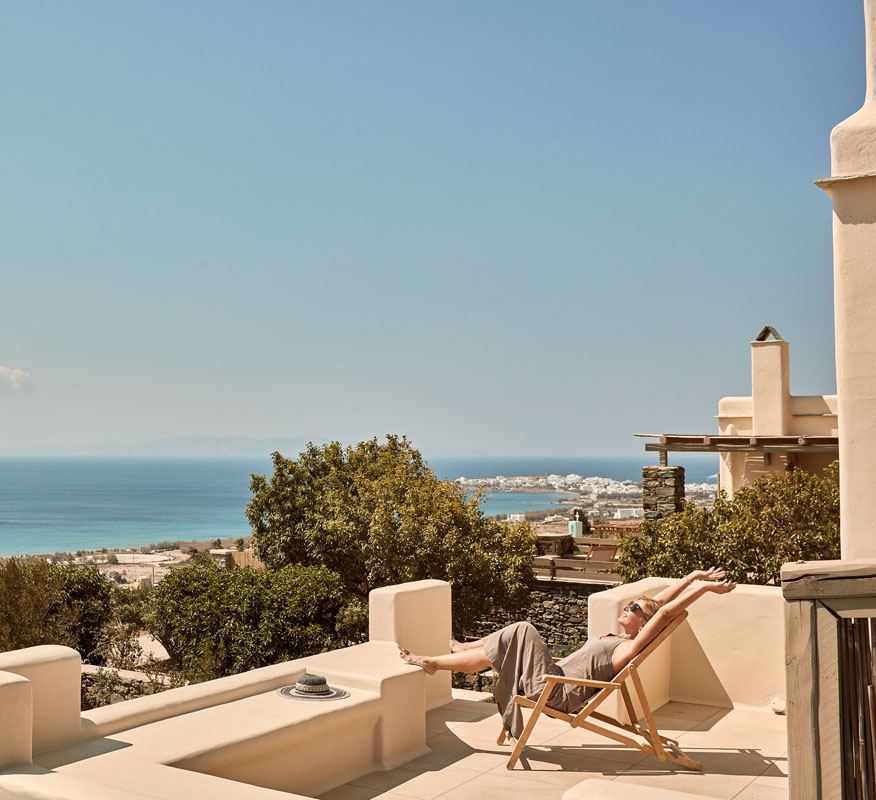 Relaxing Holiday Experience in Tinos Island!
In Diles & Rinies Estate it is always about surprises and offering more to our guests. The experience of holidays in Tinos starts before entering your villa. It is not only the friendly attitude and the warm welcome by our people; it is so much more. Come along as we count the exquisite and surprising villa services in Diles & Rinies Estate.
At your arrival. A Tinos Basket in a warm hospitality spirit will give you hints for the "taste" of your stay with us. 
During your stay. As we have mentioned before, we aim to offer more while you are living in your private villa in Tinos island. Comfort and relaxation at Diles & Rinies is a priority and the housekeeping & maintenance team are putting their best effort towards this experience. Services like the Shopping List, Private Chef or Cooking Lessons will make sure that everything that you asked for will be at your doorstep for you to enjoy even more your stay in Tinos. And do not forget to enjoy a refreshing drink or a selection from our quality wine list while gazing an amazing sunset by the side of our infinity swimming pool. 
Services for the adventurers. The landscape of Tinos island and the nearby islands are among the activities that you should not miss for any reason. Our Concierge at Diles & Rinies Estate will give full details for trekking, various other activities and visits to the nearby islands like the historic Delos, the cosmopolitan Mykonos or even a cruise across the shores of Tinos island. 
And these are only the basic of the series of the villa services prepared and provided just for you by Diles & Rinies Estate. For the full list just click on www.tinosvillas.com/the-estate-facilities and we will make sure that, until your arrival, we will come up with more ideas to please and elevate your holidays in Tinos island.