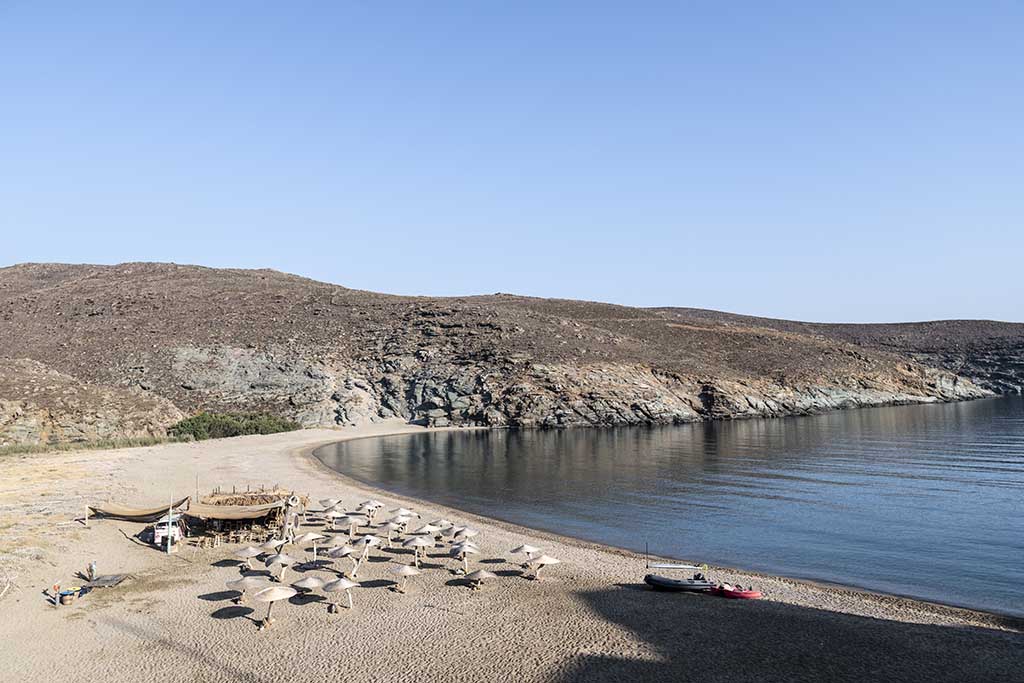 Not too hot, still warm a​nd sunny!
Fall is a pleasant season for relaxing holidays in Greece, as you can still enjoy sunshine and swimming, but other activities too. Experience living in the elegant eco-lux villas of Diles & Rinies Luxury Villas with hotel services on Tinos Island in Cyclades with great view to the sea.. Tinos is a worth visiting, easy to reach, Greek Island with a long tradition in art that is well known for its natural beauty, authenticity, beautiful villages, culture, quality entertainment and fine cuisine. Apart from swimming, fall in Tinos is ideal for athletic activities, trekking in the island's footpaths, a complementary to road, trail network that connects more than 60 villages, and attending local cultural events. Grapes are ready to be harvested so take the chance to attend a wine tour or festival at one of the local wineries. Average temperatures during Fall vary from 16-28 °C, whilst it is sunny for 25 days on average in a month. Benefit from Diles & Rinies special seasonal rates.
Benefit from Diles & Rinies special seasonal rates.